Upcoming Events
---
From music festivals, car races, history, heritage, food and everything in between. Here's your guide.
An Evening with Dailey & Vincent
January 6, 2017 @ 7:30 pm

-

9:00 pm

$26.42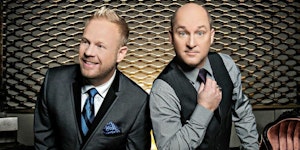 When: Friday, January 6, 2017
Time: 7:30 Pm
Where: Virginia High School, 1200 Long Crescent Dr., Bristol, VA
Cost: $26.42 (tax included)
For Info: (828) 275-8650
This is the first show of the Rex Gearheart Memorial Bluegrass Concert Series! Tickets: General admission tickets may be purchased at Virginia High School, Bristol Virginia Public Schools Board Office or at the Birthplace of Country Music Museum. Reserved seat may be purchased online at www.daileyandvincent.com or www.bluegrassfirstclass.com.
Dubbed by CMT as the "Rockstars of Bluegrass," the Dailey& Vincent duo has been hailed throughout the music industry as one of the most exciting, reputable and elite Bluegrass bands in America, having won numerous awards for their uniquely contagious and riveting music, including:threeGrammyAward Nominations for the 2014 "Bluegrass Album of the Year;" 14IBMAAwards (International Bluegrass Music Awards) as three-time "Entertainer of the Year," three-time "Vocal Group of the Year" and "Album of the Year" and four Dove Awards with three "Bluegrass Album of the Year" awards and "Bluegrass Song of the Year."
2015 has been a momentous and successful year for the award-winning duo starting with the success of their national PBS special "Dailey & Vincent ALIVE! – In Concert,"which has been aired in over 84 markets with an estimate of over 1 million impressions. The special was later released as the duo's first ever live CD/DVD, with the live CD debuting at #1 on the Billboard Bluegrass Charts and the DVD debuting at #2 across all genres on the Billboard Music Video Sales Chart, just behind the Foo Fighters. Dailey & Vincent also premiered their first national television series,The Dailey & Vincent Show, on RFD-TV in early September. The show is a weekly 30-minute music, entertainment, and lifestyle show – full of music, humor and fun – which includes live performances and interview segments by special guests such as Vince Gill,The Oak Ridge Boys, Jimmy Fortune of the Statler Brothers and Emily West(runner up on America's Got Talent)among other famed Country, Bluegrass and inspirational acts.
Related Events