Upcoming Events
---
From music festivals, car races, history, heritage, food and everything in between. Here's your guide.
Barter Theatre: Always a Bridesmaid
June 17, 2022

-

August 20, 2022
Always a Bridesmaid
June 17th – August 20th
by Jessie Jones, Nicholas Hope, Jamie Wooten
On the night of their senior prom, Libby Ruth, Deedra, Monette and Charlie promise that they will be bridesmaids in one another's weddings… no matter what. Now, more than thirty years later, these Southern gals are still making "the long walk" for each other, determined to honor that vow. 'For better or for worse' takes on a whole new meaning in this delicious comedy about old friends.
ALWAYS A BRIDESMAID is presented by special arrangement with Dramatists Play Service, Inc., New York.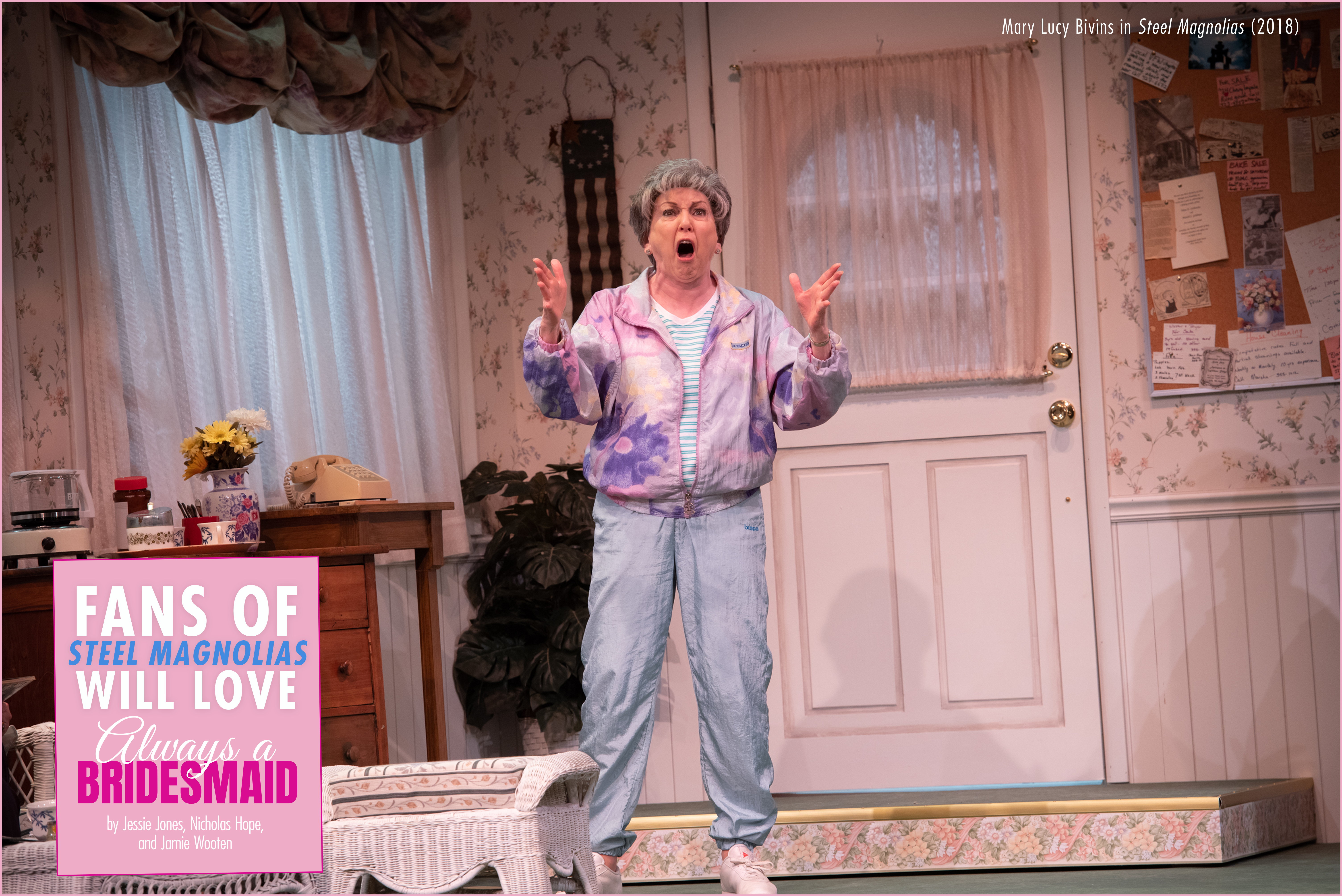 Rehearsal Clips for Always a Bridesmaid
Behind the Scenes with the Ladies of Always a Bridesmaid
Barter Connects: Always a Bridesmaid
Friday, August 12th, 10pm, Smith Theatre Lounge
Weddings hold a unique place in our culture—a day that we all know should be the happiest day of our life is also fraught with stress, tension, and comedy.  Come join us in the Smith Theatre café and share your favorite wedding story!
Barter Connects are events designed to provide context and community surrounding Barter productions by offering informal gatherings where you can interact with both artists and audiences alike. Come on out and join us for these free and fun events!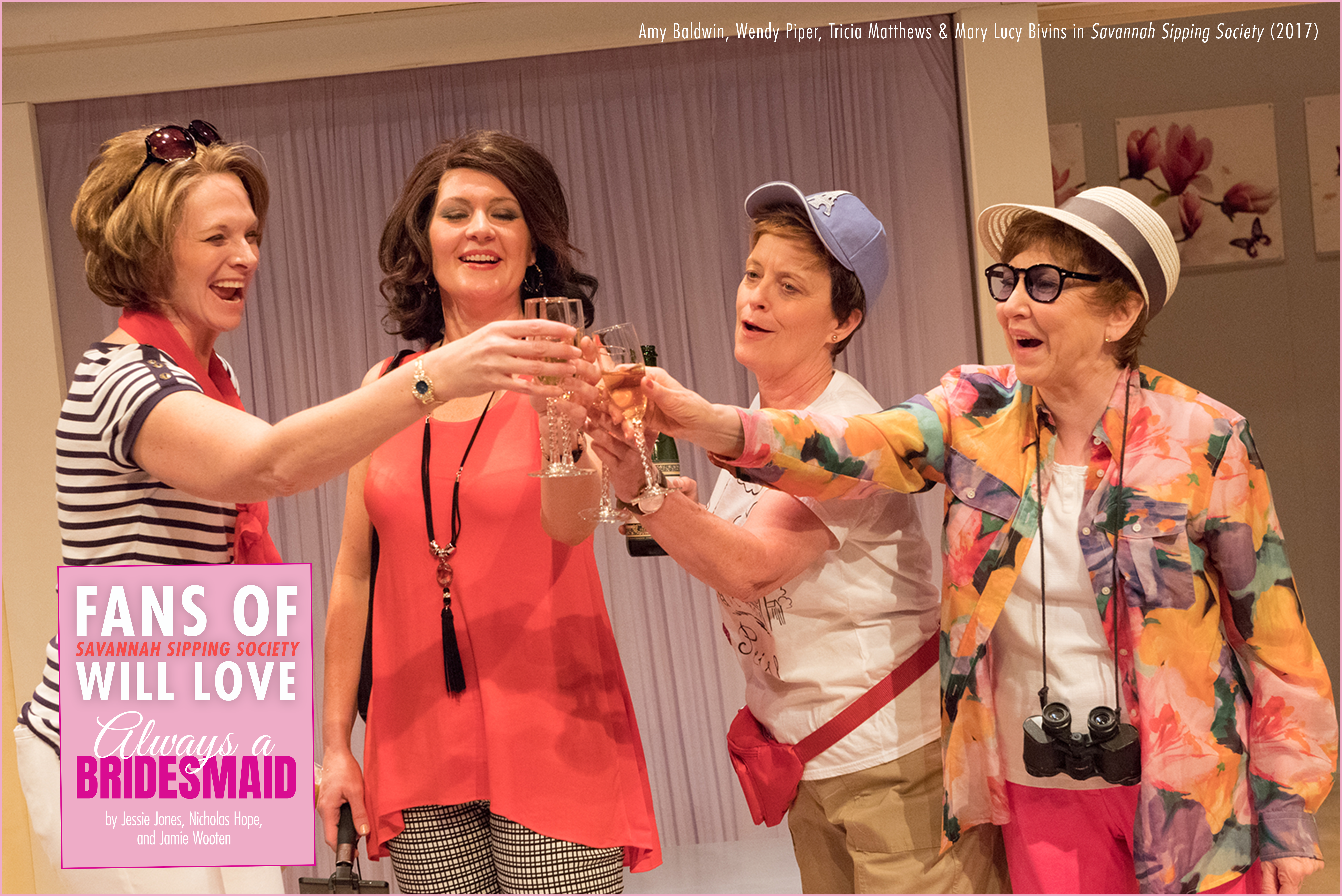 Related Events