Upcoming Events
---
From music festivals, car races, history, heritage, food and everything in between. Here's your guide.
Greeneville Midnight on Main
December 31, 2017 @ 7:00 pm

-

January 1, 2018 @ 1:00 am
The Town of Greeneville announces plans for the fourth annual Midnight On Main celebration to ring in the new year on Sunday, Dec. 31.
Two blocks of Main Street will be filled with music, dancing, food and other festivities for all ages beginning at 7 p.m.
DJ Joe Prokop of Big Show Entertainment will lead the lively street party, which is free to the public.
A highlight will be the ball drop by Greeneville Light & Power System during the countdown to a spectacular midnight fireworks show above Main Street, according to organizer Amy Rose, the town's Public Relations Manager.
"Once again, we'll have three main venues for live music – General Morgan Inn, Catalyst Coffee Company, and the Capitol Theatre," Rose said. "Last year, we added Karaoke at the Catalyst and a Kids Zone on the street, and both were so popular that we're bringing them back this year."
GENERAL MORGAN INN
The General Morgan Inn, an event sponsor, is offering admission to both its lobby and terrace for $35 for ages 21 and older. Doors open at 6 p.m. for paid admission.
Ivy Road will perform in the lobby from 7 p.m. until midnight. DJ Robbie Britton will lead a party on the terrace beginning at 9 p.m.
The $35 admission includes hors d'oeuvres
Reservations are required that night for Brumley's restaurant at the hotel.
For more information about festivities at the General Morgan Inn, please call 423-787-1000 or visit www.generalmorganinn.com.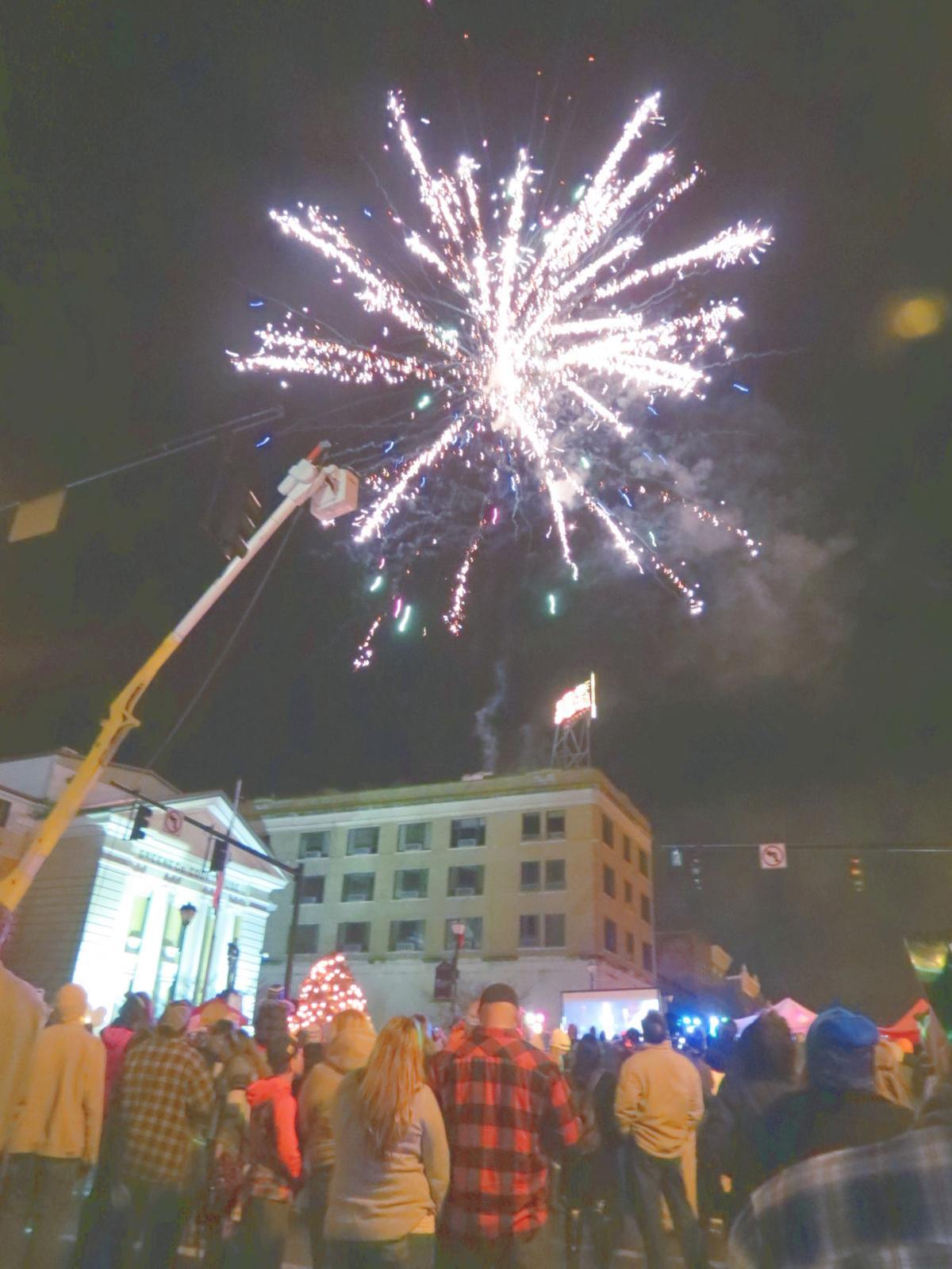 CAPITOL THEATRE
The Capitol Theatre will kick things off with Jonathan Nicholson performing free live acoustic music in the lobby at 8 p.m.
The band Lightnin' Charlie will perform from 9 to 10 p.m., and Whiskey Sticks will perform from 11 p.m. to midnight.
Admission to the Capitol is $5.
Food and drink will be available in VIP seating in the balcony for both shows for $25.
For more information on the Capitol's shows, please call the box office at 423-638-1300 or visit www.capitolgreeneville.org.
CATALYST COFFEE COMPANY
The Catalyst Coffee Company also will feature live music and will offer warm food, drinks and desserts throughout the evening.
Family friendly karaoke will be provided by "The Karaoke Man" KJ and DJ Services.
More details on entertainment at the Catalyst will be announced soon.
STREET PARTY
On Main Street, partygoers can enjoy the interactive dance party, a giant screen with video feed from various locations, a photo booth, and fun activities in the Kids Zone, all of which have free admission.
The Kids Zone will include inflatables, cornhole, a selfie booth, glow bracelets and necklaces, and other fun goodies.
In addition to the General Morgan Inn, sponsors for Midnight On Main are: Waste Industries, TEVET, Computer Pros, Freedom Wireless, SumiRiko, Greeneville Vapor, John Deere Power Products, Tommie's Plumbing, Sleep Solutions, Gosnell's Stereo & Music, Popcorn Video, and Creamy Cup.
The public is reminded that alcoholic beverages will not be allowed on the street during this event.
Anyone who would like to sponsor Midnight On Main can contact Rose by calling Greeneville Town Hall at 423-639-7105 or e-mailing her at arose@greenevilletn.gov.
For more information on Midnight on Main, please visit www.facebook.com/TownofGreeneville.
Related Events